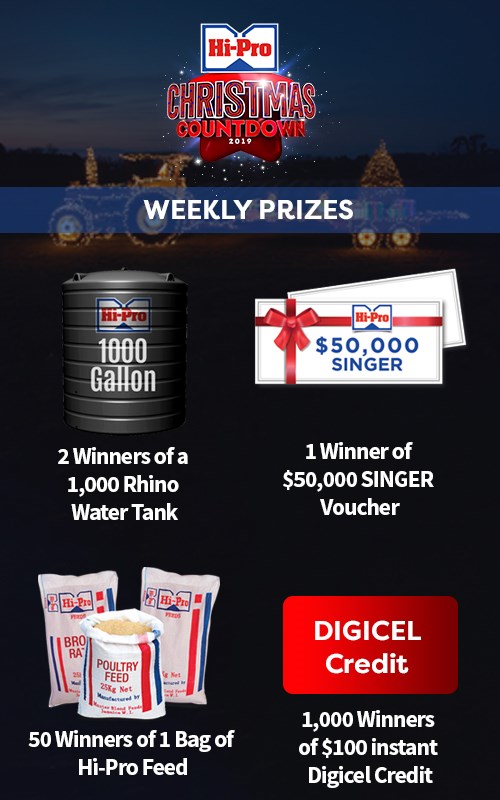 HOW TO ENTER
A proof of purchase card will be affixed to or inside each package of feed, fertiliser, pharmaceuticals, chemical, pet products, baby chicks and tools distributed by Hi-Pro.
Upon purchase, text the unique code provided on the card to 552-4748 or enter it at hipro.mobi (using your name and telephone number).
Entrants will be required to produce the proof of purchase card to claim their prize.
Purchasers of all 25kg Hi-Pro Feed, as well as specially marked Hi-Pro distributed Chemicals, Fertilizers, Tools, Chicks, Pet products and Pharmaceutical products will qualify for entry in the promotion.
WEEKLY PRIZES
2 Winners of a 1,000 Rhino Water Tank
1 Winner of $50,000 SINGER Voucher
50 Winners of 1 Bag of Hi-Pro Feed
1,000 Winners of $100 instant Digicel Credit